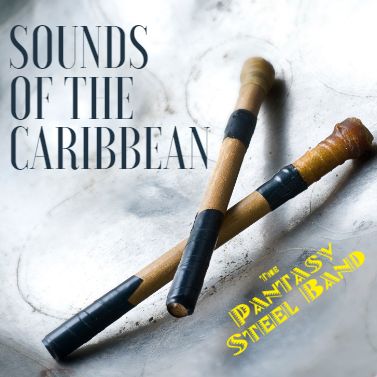 Sounds of the Caribbean
A night of steel drums in the heart of Salisbury.
WHEN: Friday 20th August at 7pm (Garden open from 6pm)
WHERE: The garden at Arundells
RUN TIME: 2hrs with an interval
TICKETS: Adult £17, Under 14 £10
WHAT TO BRING: Bring a picnic and some low backed chairs and prepare to be transported to the Caribbean.
The Pantasy Steel Band are one of The UK's finest Steel Bands. Their music is a mix of some traditional Caribbean music as well as more upbeat repertoire which is often more recognisable and includes steel pan arrangements of well known songs by artists such as Bob Marley and UB40.
Many of the steel band musicians are from the Caribbean and have moved over to the UK to learn, teach and play for fun and entertainment.
The performance will take place in the garden at Arundells, in the heart of the Cathedral Close, with the Cathedral as a backdrop. So grab your grass skirts and pack your rum as this is not an evening to be missed.
FURTHER INFORMATION
If for any reason this event needs to be cancelled due to Covid 19 restrictions, we will of course refund all tickets. Should the event be able to take place but social distancing is still required then we will make sure the event complies with all requirements and that all ticket holders are able to attend safely. Any questions please email jess@arundells.org
Please note that this is an outdoor performance come rain or shine, so please do bring the appropriate attire with you as there is no covered area. Picnic blankets and low backed chairs will make your experience far more relaxing and we encourage picnics but we do ask that you please take your rubbish home with you.
There will be loos available on site but no there is no parking at Arundells, we recommend using city centre car parks or you could book a space in the Cathedral car park.